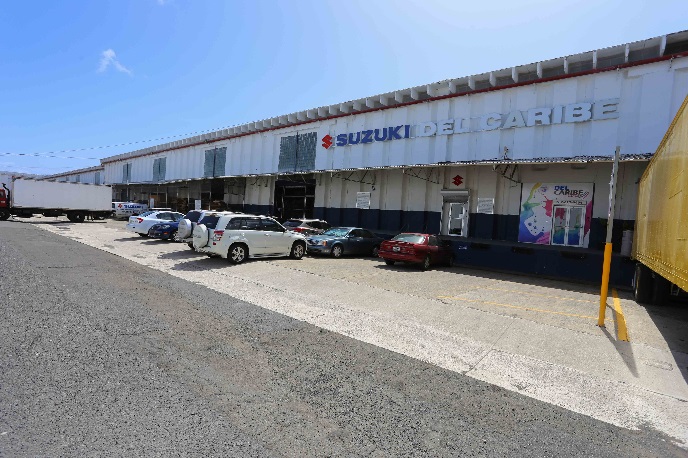 Carolina, Puerto Rico: Suzuki del Caribe reinvents itself to place Puerto Rico as the link for the distribution of marine motors in the region. Daily operations will be managed from the Suzuki Foreign Trade Zone, located in Sabana Gardens Industrial Park in Carolina, Puerto Rico. The Suzuki Foreign Trade Zone is the only one that distributes auto and marine motor parts in Puerto Rico. The space is 30 thousand square feet by 30 thousand feet height, and accounts for an inventory of 1.2 million parts and accessories.
Suzuki's marine products, which currently celebrate their 50th anniversary, are known for their great efficiency and strength. Additionally, they have the innovative technology Lean Burn Control, which provides the highest efficiency while cutting down on energy consumption. Most of these products are also notorious for having Suzuki Selective Rotation. This special replicator allows the turning of the lower unit's gearing, which enables turning the outboard in reverse rotation, thus eliminating the need to buy a specific reverse rotation unit. Suzuki's marine motors have been awarded eight prizes for innovation, making it the company with the highest number of accolades for outboard motors.
Currently, Suzuki distributes its marine motors in Puerto Rico, the US Virgin Islands, the British Virgin Islands, Trinidad and Tobago, Bermuda, the Cayman Islands, Barbados, Antigua, St. Marteen, and Bonaire. "Our goal is to reach 21 countries in the Caribbean and South America", said Erving Rosario, sales and marketing manager for Suzuki Del Caribe. "There is great potential in the Caribbean region for marine motors due to the large amount of nautical business that depends on our product", he added.
The company's projected sales of marine products, including additional profits from exports to the 10 territories in the region which already serves, for this fiscal year are expected to finish at approximately $3.5 million in sales. In addition to this, the income from sales of motor and parts in Puerto Rico and in the countries where it is already exported is projected at about 5.5 M. Furthermore, sales generated from their new auto-paint store Del Caribe Colors are projected at $1 million. When added, Suzuki anticipates closing the fiscal year with $10 million in sales. The company expects to duplicate this figure in five years.
New plans for Suzuki del Caribe also include an alliance with Mech-Tech. In a joint effort with the college, Suzuki offers its product training workshops the mechanics of Puerto Rico and the Caribbean. These workshops provide an approximate economic impact of 160K and urges the Caribbean toward Puerto Rico business tourism.
For more information about these products, workshops, and services, visit www.suzukipr.com, or call 787-622-0600. You can also visit our Facebook page Facebook/SuzukiCaribbeanMarine and click the "like" button.