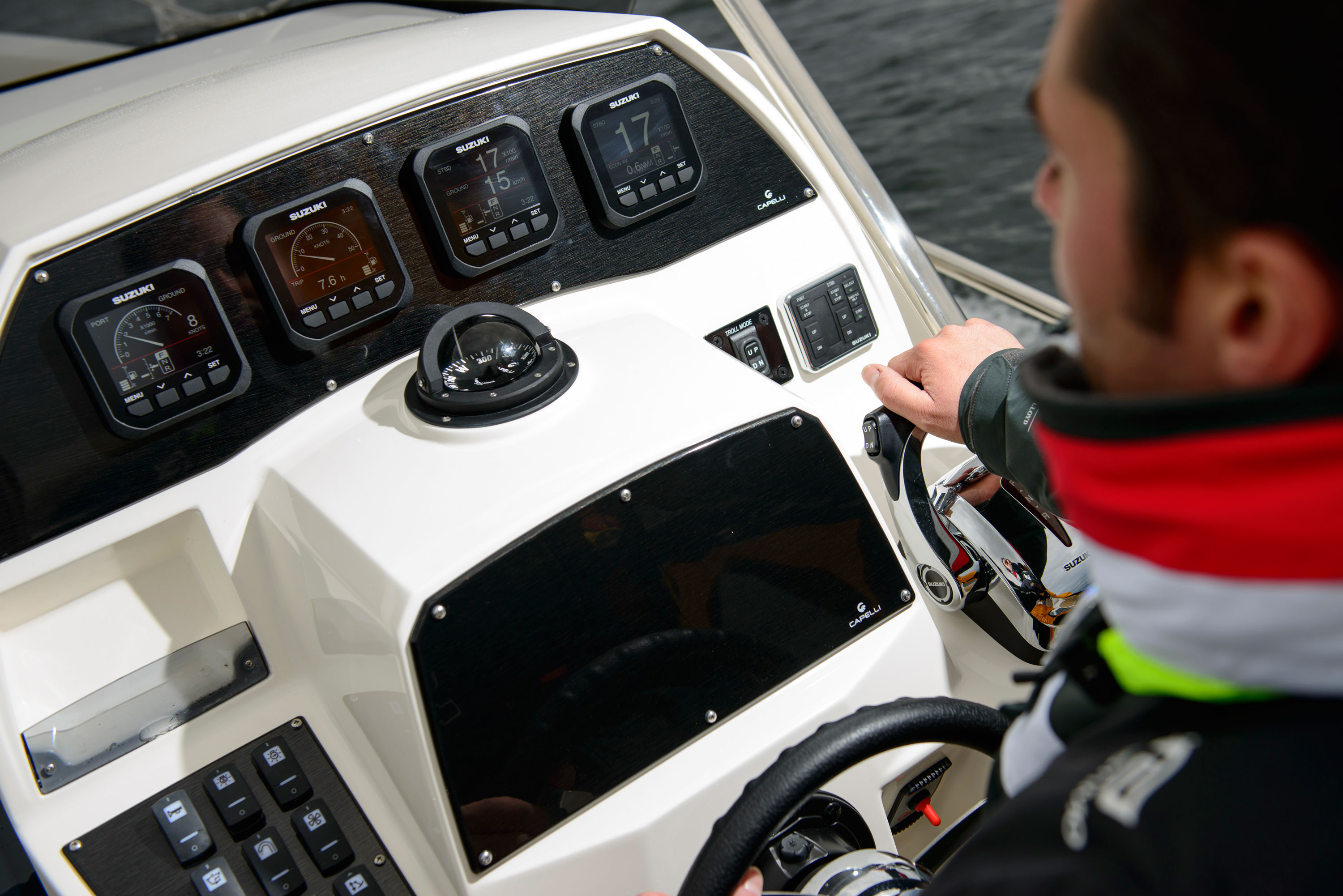 Suzuki Marine is showcasing the best in technology and innovation this year with our new 3.5 LCD color display Multi-Function Gauge. This new generation of gauges offers boaters the sailors a wider selection of genuine parts to optimized their boats.
"This new colorful display gauges provide users with information such as: engine rpm, speed, trim angle, and diagnostic data," expressed Erving Rosario, sales and marketing manager of Suzuki Del Caribe. "With this multi-functional gauge, users have all the information they'll need in just one place, once again Suzuki Marine steps ahead on innovation," he added.
The new user-friendly digital gauge works under all conditions offering a variety of settings for boaters' day or night modes and optional digital or analog function. Using the Suzuki's original alert system, this gauge offers reliability but it also provides the operator with accurate engine performance information. This New Digital Multi-Functional Gauge is now available as an upgrade option on all models from the DF9.9 to DF300AP.
To get more information about this gauge or other Suzuki products please visit www.suzukipr.com and get in contact with the nearest dealer to your area. You can also visit our Facebook page and hit the "like" button or subscribe to our newsletter for the latest news and information.