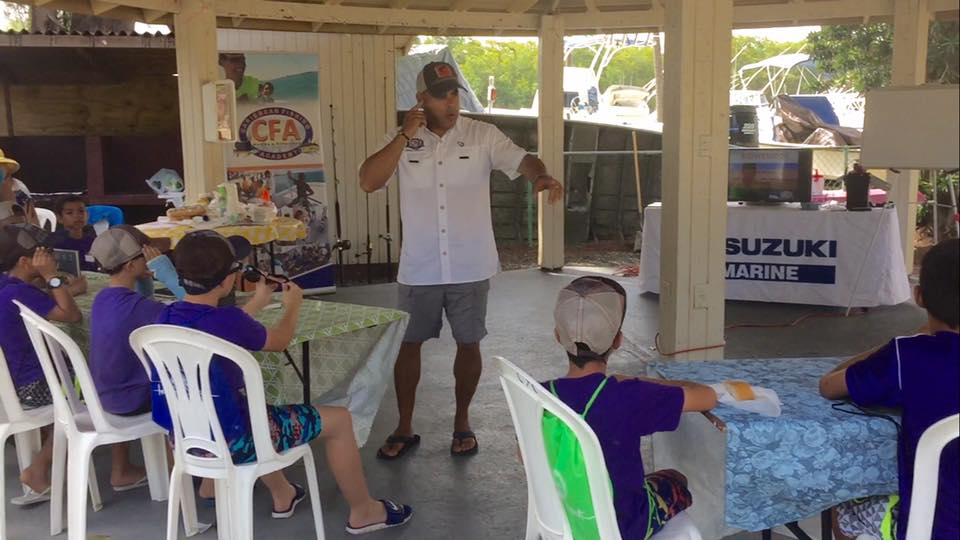 Carolina, Puerto Rico, April 12, 2016: Suzuki del Caribe has formed an alliance with the Caribbean Fishing Academy (CFA) to help the organization promote positive values through fishing. The company will also provide technical support to the boats used by the entity, ensuring that its engines are in optimal conditions and have a higher performance.
"This partnership represents Suzuki del Caribe's commitment to provide not only innovation but also a unique experience to our future fishermen and sailors," said Erving Rosario sales and marketing manager of Suzuki del Caribe. "The engines that are used in the boats offer more power and high performance, giving the participants the opportunity to experience fishing in a more secure and reliable way."
The Caribbean Fishing Academy is a non-profit organization that aims to instruct positive life skills to children and young adults through fishing. The entity provides workshops with a holistic curriculum that uses fishing as both a recreational pastime and a sport. The organization also promotes the conservation of natural resources through a support system that installs buoys to help develop micro-ecosystems and local fisheries.
"This agreement represents a major step for our organization, which seeks to motivate children and young people with a positive alternative that promotes family integration," explained Capt. Luis Burgos, founder of the CFA. "We now have the right tools to continue our mission of touching the lives of Puerto Rican youth."
For information on the mission and work of the Caribbean Fishing Academy, visit www.caribbeanfishingacademy.com. To learn more about Suzuki Marine's motors, access www.suzukipr.com. You can also follow Suzuki Marine on social media at Facebook/SuzukiCaribbeanMarine