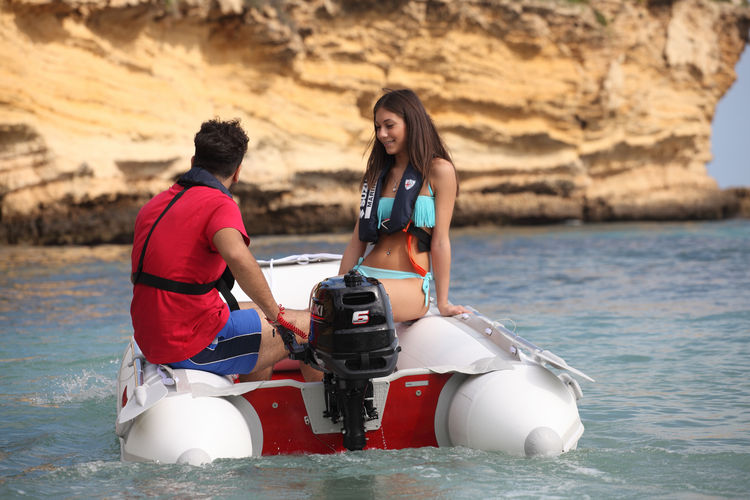 Suzuki del Caribe will now distribute the new second generation DF6A. This portable, quiet and easy to handle outboard is the lightest 4 stroke in its horsepower class on the market today. The outboard will be available in the region early 2017.
"The compact design and weight of only 51.8 lbs. will surely make the DF6A very popular with the boaters", expressed Erving Rosario, sales and marketing manager for Suzuki Del Caribe. "The use of small boats such as tenders are becoming very popular in the Caribbean, making the DF6A outboard ideal to mount on such boats".
The new lightweight DF6A has been redesigned with a larger and more ergonomic integrated carrying handle, making it easy to mount on the transom of a dinghy, small, or inflatable boat. Its Offset Crankshaft engine design allows the pistons to move smoothly and efficiently to reduce vibration and improve fuel efficiency.
The outboard also features a new tiller handle, which transmits less vibrations to the user; a gravity-fed fuel delivery system that eliminates the need to prime the fuel line before starting, even after storage; and an exclusive forced lubrication system, which adds an additional oil passage to the upper and lower crankshaft for cooler, more dependable operation. This lubrication and fuel systems will allow the outboard to be stored either on front, port, or starboard sides.
The DF6A can be purchased through any of the Suzuki Marine dealers around the Caribbean. Learn more about our line of portables as well as all of our outboards at www.suzukipr.com. Find us on Instagram and Facebook under Suzuki Caribbean Marine. L.L.