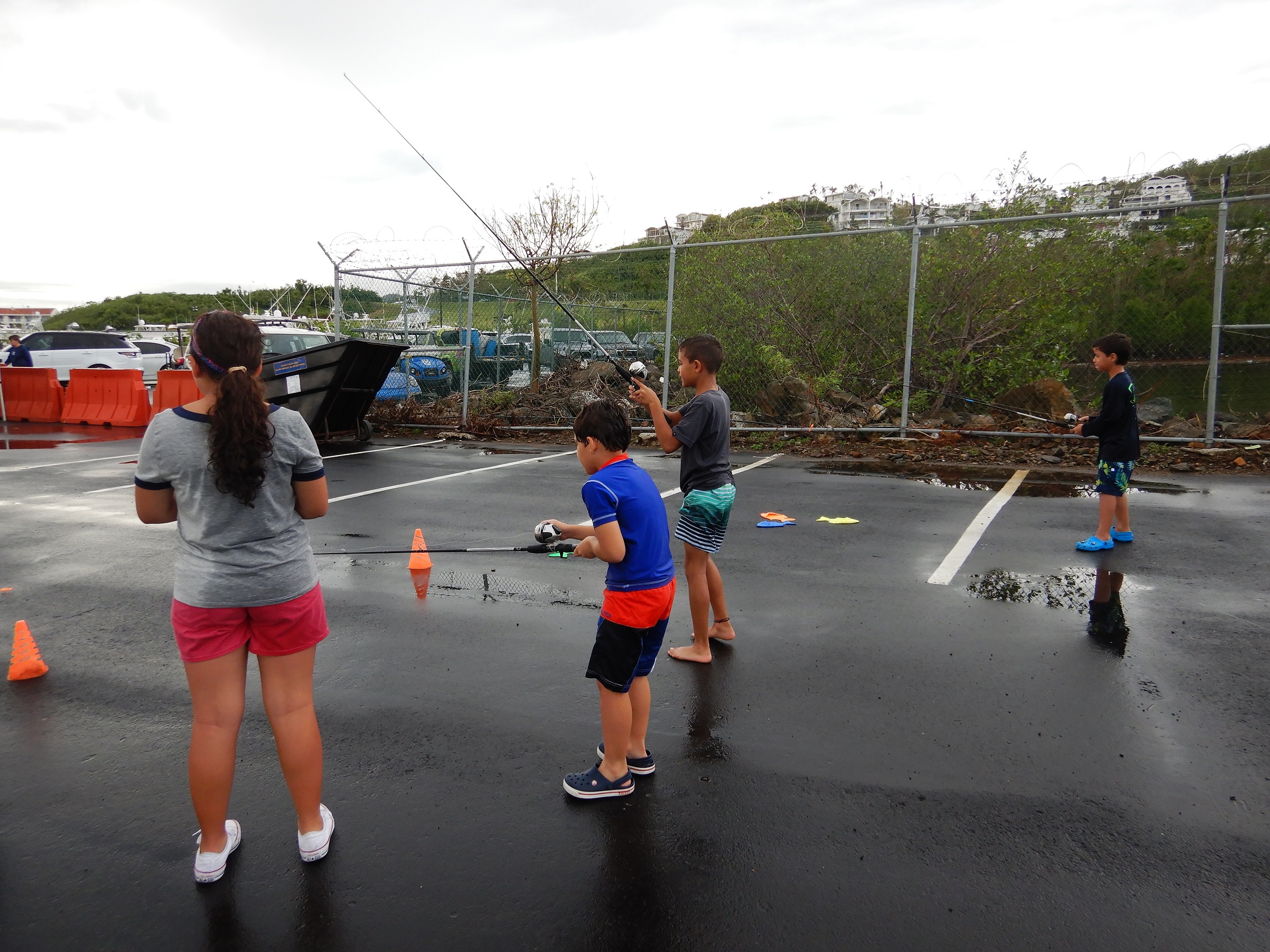 As part of its commitment with Puerto Rican children and the boating industry, Suzuki del Caribe participated in the 2017 Family Fishing Day, which is organized by nonprofit entity Caribbean Fishing Academy (CFA). The event, which took place during the Puerto del Rey Billfish Tournament 2017, not only raised funds for victims of Hurricane Maria but was also a fun activity for families.
"This is the type of event that, through the education that the CFA offers, forms the future fishermen of our country," said Erving Rosario sales and marketing manager of Suzuki Del Caribe. "For us at Suzuki del Caribe it is very important to support the education of the promising talents of this sport."
About 30 children participated in the family outing (with their parents and grandparents) who enjoyed an afternoon of fishing as well as entertainment such as inflatables with a pool, live music and fishing practice rounds. One of the most notable teams during the 2017 Puerto del Rey Billfish Tournament was the Puerto Rico Suzuki Fishing Team, which landed in third place, weighting over 100 lbs. About 21 boats participated in the event, sailing out to sea in the early hours of the morning.
"We are very proud of our team's performance during its second participation in this event. Once again, teamwork and the performance of Suzuki Marine's motors were key factors for this victory," he added.
We invite you to visit the official Suzuki Marine website www.suzukipr.com and social media pages on Facebook and Instagram under Suzuki Caribbean Marine to get the latest news and offers.