Details

Category: News
30 November 2015
Hits: 505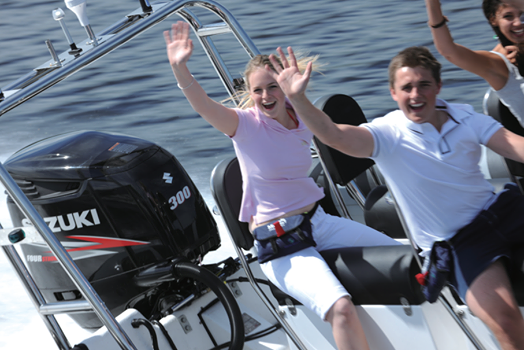 The perfect Christmas gift for boaters is a Suzuki Marine outboard. These engines feature cutting-edge technologies that enhance fuel-efficiency and provide maximum performance. Powered by a Suzuki outboard, your boat will be a present the whole family can enjoy.
"Suzuki Marine outboards are perfect gifts for boaters who are looking to re-power or want to upgrade their vessels with the best in power and technology," expressed Erving Rosario, sales and marketing manager of Suzuki Del Caribe. "Whether it is the portable DF 2.5, an exciting DF 300AP or any other model in between, a Suzuki outboard will be the perfect addition for your boat," he added.
These outboards feature the world-leading Suzuki Lean Burn Control system, which provides the highest performance and efficiency while cutting down on fuel consumption. Portable motors 9.9HP to 30HP feature the unique battery-less Electronic Fuel Injection and Easy Start System while larger motors also offer the Suzuki Precision Control, a state-of-the- art electronic system. Additionally, outboards with 60HP and up are now available in traditional Shadow Black Metallic and new Cool White shades, which allows you to customize your boat's look.
"It's the perfect time of the year to start gearing up for the upcoming boating season," Erving added.
Visit www.suzukipr.com, to find a dealer near you and start living the Suzuki Way of Life. You can also visit our Facebook page Facebook/SuzukiCaribbeanMarine and hit the "like button for the latest news and information.